Togo skier fails to qualify in Winter Olympics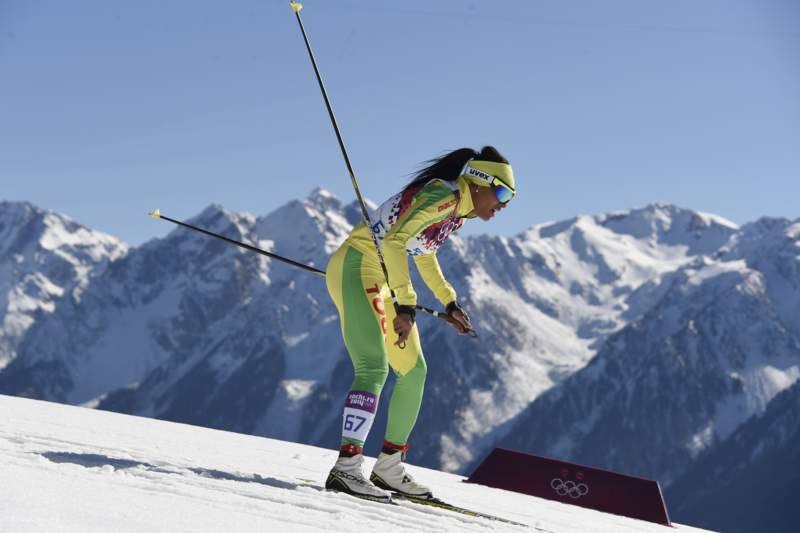 A skier competing for Togo in the Winter Olympics has failed to qualify in the cross-country skiing race this morning.
Mathilde-Amivi Petitjean came 59th out of 68 skiers with a time of 3:45.93.
Petitjean used to compete for France but she was born in Togo to a Togolese mother and was asked in 2013 to start competing for the country.
Other athletes competing for African countries in the Winter Olympics include skiers for Eritrea, Kenya, Madagascar and Morocco.
A Ghanaian and a Nigerian are also competing in the skeleton race – where you lie on a piece of metal and head down the track head first.
A team of Nigerian women are competing in the bobsled – a situation that has frequently been compared to the film Cool Runnings, which is about the Jamaican bobsled team.